Educational Outreach 2018
This was our fourth year partnering with Mt. Healthy City Schools to work with their third-grade classes. We visited the classes twice during the school year, and in May they came to see our museum. They had great weather on the field trip days and the kids seemed to really enjoy their visits. Thanks to all of the members who came and helped out.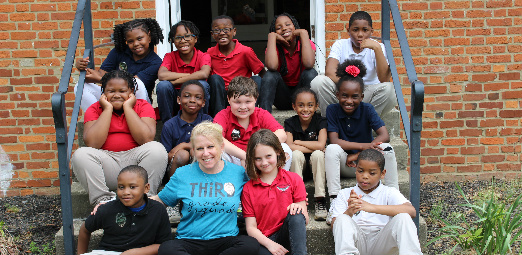 Christmas Open House 2017
Our Christmas Open House took place on Dec.3. We had crafts for children, live music, and of course Santa and Mrs. Claus.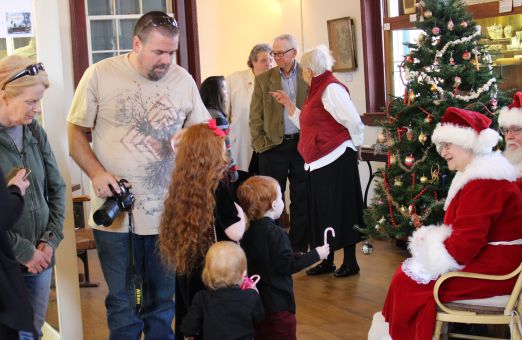 Mt. Healthy Bicentennial Day of Living History
Quiet, historic Mt. Pleasant Cemetery on Compton Road was alive with visitors on October 7th, when around 250 people came to celebrate Mt. Healthy's bicentennial with an afternoon of living history. A dozen actors donned period attire and adopted the personae of a number of that town's notable figures - people like Gilbert Laboiteaux, who at the age of 10 (in 1830) carried the mail on horseback from downtown Cincinnati on the muddy trail that was then Hamilton Road, and Benjamin DeBaptiste, one of five Mt. Healthy men of color who served in the famed 54th Massachusetts Brigade, the first all-Black brigade in the Union Army. Though the actors were the highlight of the day, the event included exhibits and music on the grounds of the Mt. Healthy Museum.